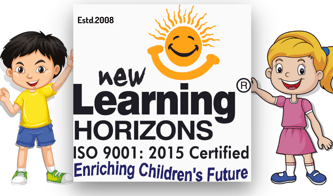 Write Well-Handwriting Improvement & Calligraphy
A premier programme exclusively developed by a team of skilled trainers & course instructors having a special feature of handwriting activities. Handwriting is an act of the sub conscious mind hence referred to as Brain Writing.
The course includes
Print/Script writing

Junior/Senior cursive English writing

Hindi

Calligraphy with calligraphy pencil/glitter pens/chisel markers & cut nib pens
HANDWRITING IMPROVEMENT: 100% GUARANTEED
IS YOUR CHILD UNABLE TO CONCENTRATE? CHANGING HIS HANDWRITING CAN HELP
We have developed a handwriting improvement programme with activities which not only helps to improve concentration but develop overall personality of students. Skill activity based classes are most important, hence we start each Handwriting class with our exclusive activity sessions for enhancing: Motor skills, Sensory skills, Eye Hand coordination, Scissor activity, Grasping the pencil/pen, Sitting posture, Gross motor skills etc.These activities are conducted with the help of beads, thread, coins, cards, sand, clay, buttons, water, balloons, scissor, drawing paper, stickers and much much more.Course material includes progressive handmade fonts along with well designed activities on ocular-motor-sensory skills improvement. It helps a child's brain develop and nourishes the child's potential for a lifetime. Our scientific and proven techniques teaches a person to write beautifully and legibly with speed and accuracy with out the use of any special pens or nibs.
You can try few tips to improve concentration level.
Tip 1 – Make your child write a page 40% smaller than normal size of letters with 100% dots on i, j and t- bars for next 21 days.
Tip 2 – Ask your child to draw following for next 21 days – one page daily and observe positive changes in concentration level.
CALLIGRAPHY- BASIC WITH GLITTER PENS, ADVANCED WITH CUT NIB INK PENS
Calligraphy is a Greek word. "Calli" means beautiful and "Graphy" for writing, so Calligraphy literally means "Beautiful Handwriting". This can be achieved by using different kind of pens and nibs. Side loop, down loop, Old German, Old English, are some of the Calligraphy styles. We also conduct Handwriting workshops for adults. NLH has an exclusive handwriting workshop for Lawyers, Engineers, Doctors, Professionals etc. A 1 day programme can change your entire perspective to life! Guaranteed!